Hi guys,
So I have some more IRL turbos for sale, this time 7163's. These are all in great condition, no oil weeping, tight shafts, etc...
These are the IRL turbos, so lightweight comp housing, more compact turbine housings, aluminum CHRA...ridiculously light turbos.
I'm asking $1250 and am open to offers. I to have the prints for the v-band flanges, clamps, and for the inlets as well. I can actually have them made for you if you don't have a shop.
-Micah
Here one of them is with one of my 6758's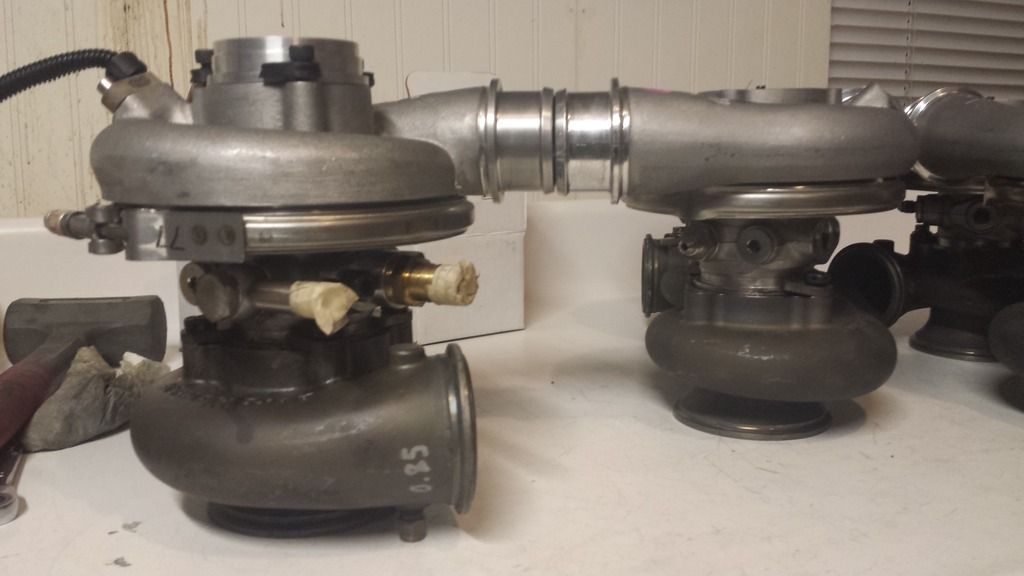 Pics for ideas of fitment. I'm thinking about putting together a quick uppipe/downpipe kit for these if there are interested parties.